James Comey Makes Case Clinton Unfit for Presidency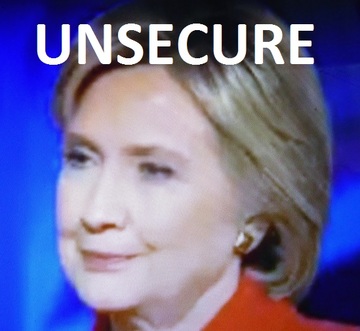 July 7, 2016. District of Columbia. In testimony before the House Government Oversight Committee, FBI Director James Comey made the case that Hillary Clinton had turned over classified emails to people without security clearances and also verified facts refuting information Clinton had provided under oath to Congress. He has not investigated the Congressional perjury matter and did not take an official position on the subject as he had received no referral from Congress to do so. House Oversight and Government Reform Committee Chairman Jason Chaffetz stated Comery would be receiving that referral in the next few hours. So it appears the FBI investigation into Clinton's alleged misconduct will be continuing.

Comey acknowledged that someone acting as Clinton had acted could lose their security clearance. He revealed that enemies of the United States could have hacked into and read the classified information contained. Comey told the Committee he did not know whether enemies of the country had hacked and read Clinton's emails. In response to the evidence presented by Director Comey, Senators John Cornyn and Cory Gardner filed a bill to revoke Clinton's security credentials. How can a President govern if Congress cannot entrust the President with top secret or classified information? The President has the ability to start a world war. Yet, a President Hillary Clinton, if she does not have the ability to review classified information, could wind up setting off a nuclear war, not because there was reason to do so but because she did not have the classified information proving that there was no need for a nuclear war. Is someone who has to operate in the dark with respect to national security fit to be President?

The counter-argument is that, once she became President, her security clearance would be restored. But the confidence of the nation and Congress regarding her access to confidential information would not be restored and there would remain the possibility that intelligence committees in Congress and intelligence operatives in the field would choose not to entrust her with top secret information. Military Commanders might find themselves fearing revealing their plans to their Commander in Chief.

Surveys of Democratic voters watching the committee hearing revealed extreme disappointment in the questioning by Democrats on the committee. Democratic members of the committee were seen as asking irrelevant questions and as using their time to make political attacks. Democratic viewers found themselves applauding the Republican committee members and finding their questions probative and on point. On the Internet, many Democrats typed statements to the effect that "the Democratic Party was dead." There has been a lot of regret among Democrats that eight-term Congressmen Dennis Kucinich has been redistricted out of the House. He would have been the ranking Democrat on the House Oversight and Government Reform Committee. Most of those Democratic viewers interviewed felt that Kucinich would have been the one Democrat to ask probative, relevant questions. Kucinich has demonstrated a strong willingness to question illegal conduct by leaders, regardless of political affiliation.

Currently, national polls show Donald Trump beating Hillary Clinton in a two-way race. More than 80% of Sanders supporters say they will NOT vote for Clinton, according to current Justice Gazette polling. Additional polling of Sanders supporters shows that more are willing to vote for Trump to defeat Clinton than for Clinton to defeat Trump. When Sanders supporters were asked if a Sanders endorsement of Clinton would change the result, the only change would be a shift towards Jill Stein, the Green candidate.



---