Sanders Crushes Clinton in Kansas and Nebraska in Surprise Upset.
Flint Water Crisis Traced to Clinton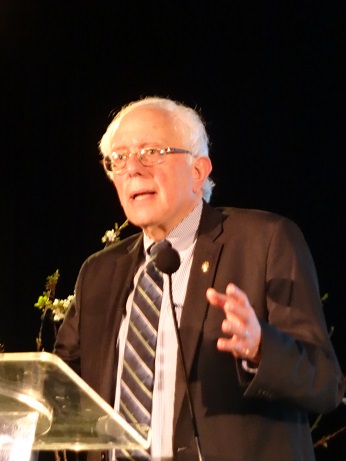 March 5, 2016. Kansas, Nebraska. Bernie Sanders crushes Hilary Clinton in a surprise upset as record numbers of voters crowd into caucuses in both states.

In Kansas, Sanders defeated Clinton by more than 35%, more than a 2 to 1 margin. Kansas has selected the Democratic nominee with 100% accuracy for the last 50 years. Kansas expects to do likewise this year---absent nomination rigging.

In Nebraska, among caucus-goers in the various caucuses, Sanders also defeated Clinton by by a 2 to 1 margin. In some areas, Clinton's showing was so dismal she did not even qualify for delegates. The huge difference was lessened as ballots for Clinton of voters not present at the caucuses were added into the total. Some asked why there were only absentee ballots for Clinton. In spite of the questionable addition of ballots from Clinton supporters not attending the caucus, Sanders still won Nebraska by 13%.

With the disenfranchisement of large percentages of African-Americans in Louisiana, Clinton relied on a dismal turnout for a victory in that state, a state expected to go Republican in November. Unlike Kansas and Nebraska, both of which are critical to a Democratic victory in November, Louisiana has been a red state since 1960.
---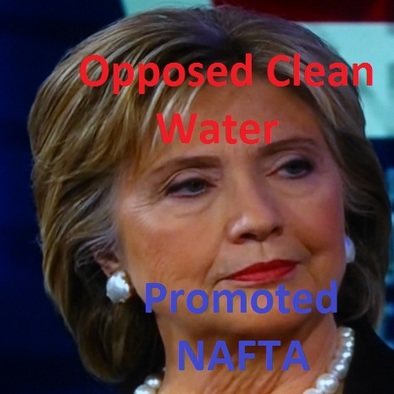 Flint, Michigan, March 5, 2016. While the Kansas-Nebraska caucuses were underway, the social media was fixated on another story. Michael Moore, Tom Hartman and other writers and commentators had discovered taht Hilary had voted against banning MTBE, a poisonous chemical found in Flint's drinking water. Additionally, it has been pointed out in articles and in donations information sites that Clinton took major contributions from oil and gas companies considered responsible for polluting the Flint River. She has also taken large sums of money from Dow and DuPont, also tied to the water crises in Flint.

It makes it very difficult for Clinton to point a finger at Michigan Governor Rick Snyder when she is equally responsible for the Flint water crisis.

Clinton is also under fire for drinking water damage throughout the U.S. due to her promotion of fracking, which had led to natural gas disasters and contamination of water.

In contrast, her opponent Senator Bernie Sanders has been a strong and consistent supporters of clean water legislation. Sanders has refused oil and gas contributions as well as donations from other corporations. In other words, he has not taken a dime from companies tied to the Flint water crisis. He also opposes Fracking. Sanders has clean hands with respect to the crisis, making his call for the resignation of Rick Snyder a powerful statement on behalf of the residents of Flint, Michigan.
---